Starbucks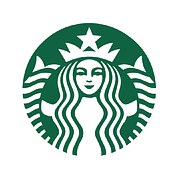 Starbucks purchases and roasts high-quality whole bean coffees and sells them along with fresh, rich-brewed, handcrafted beverages, a variety of pastries and confections, and coffee-related accessories and equipment. Starbucks also offers a line of innovative premium Tazo Teas.
*Located at The Crossing South at Holden 
Week of: 06/19/2017 - 06/25/2017
Summer Hours
Monday - Friday: 6:30 a.m. - 6:00 p.m.
Saturday: 8:00 a.m. - 5:00 p.m.
Sunday: 10:00 a.m. - 5:00 p.m.